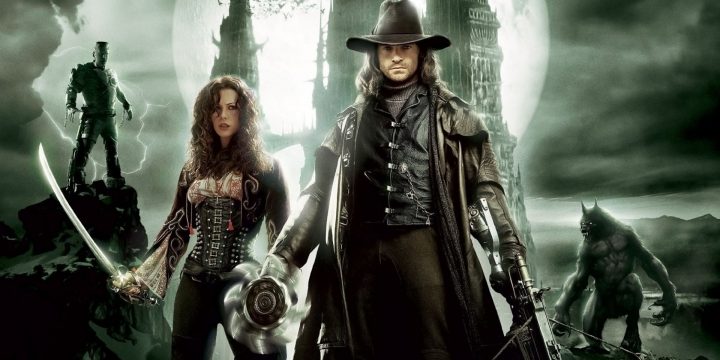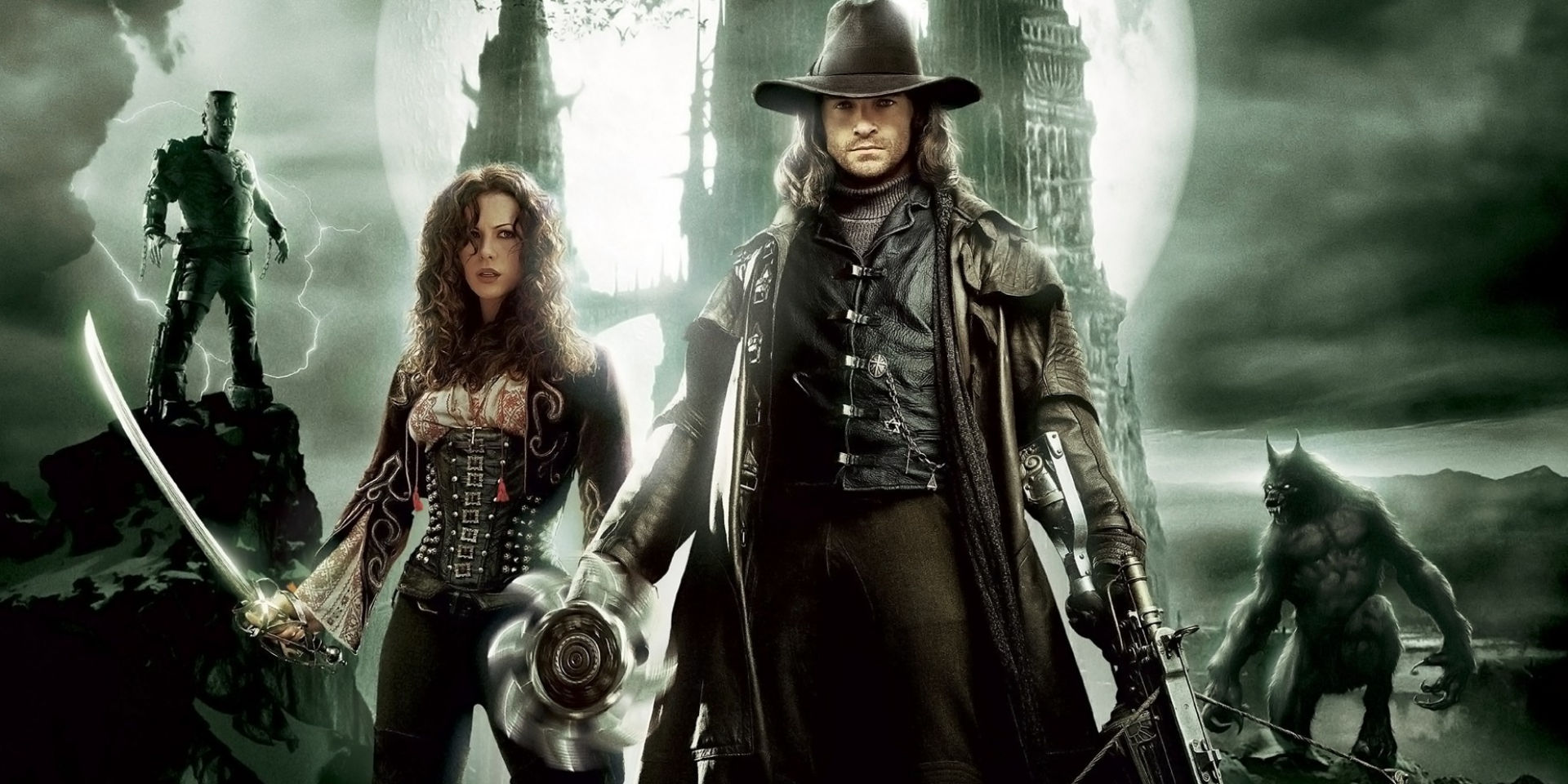 Van Helsing, il più famoso cacciatore di vampiri, viene ingaggiato per conto di una associazione segreta con la sua missione di snidare il Maligno rappresentato dal Principe delle tenebre. Una lotta epica di un uomo contro le forze del male, perché nel frattempo in soccorso del Conte Dracula sono arrivati altri mostri tra cui l'uomo lupo e la 'creatura' di Frankestein. Unica alleata di Van Helsing: la principessa Anna Valerius (la vampira Beckinsale di Underworld), che lungi dall'essere una pavida dama dell'Ottocento, è l'intraprendente e vendicativa ultima sopravvissuta di un'antica famiglia di nemici di Dracula.  I due avventurieri del bene, armati fino ai denti dall'ingegnoso Carl, saranno impegnati in una caccia senza quartiere popolata da personaggi insidiosi quanto leggendari ed ostacolata dalla fiera resistenza delle tre mogli di Dracula che non si fermeranno davanti a niente pur di conseguire il loro scopo: procreare altri mostri rubando il segreto della vita a Frankenstein.
Van Helsing è un film d'azione del 2004, scritto e diretto da Stephen Sommers, con Hugh Jackman e Kate Beckinsale. Il film è stato prodotto dalla Universal Pictures ed è basato sull'omonimo personaggio del romanzo Dracula di Bram Stoker (anche se il nome del protagonista nel film è cambiato in Gabriel, mentre nel libro è Abraham). La pellicola uscì nelle sale in contemporanea mondiale il 7 maggio 2004. Oltre al Conte Dracula, antagonista di Van Helsing, nel film compaiono anche il dottor Jekyll e Mister Hyde, il mostro di Frankenstein e l'Uomo lupo, e tutte le atmosfere gotiche del cinema anni sessanta-settanta. Il film costituisce un omaggio ai film Al di là del mistero (House of Frankenstein, 1944) e La casa degli orrori (House of Dracula, 1945) prodotti dalla Universal, nella quale figurano Dracula, il mostro di Frankenstein, l'Uomo Lupo, lo scienziato pazzo e l'aiutante gobbo.
Costato 148 milioni di dollari, a livello internazionale Van Helsing ha incassato poco più di 300 milioni di dollari, di cui 121 negli Stati Uniti. Nel 2004 è stato pubblicato il videogioco Van Helsing per Xbox, PlayStation 2 e Game Boy Advance.
Acquista con Satyrnet ci aiuterai a crescere!!!!!
Categories: Cinema & Tv, Glorie Nerd Vintage