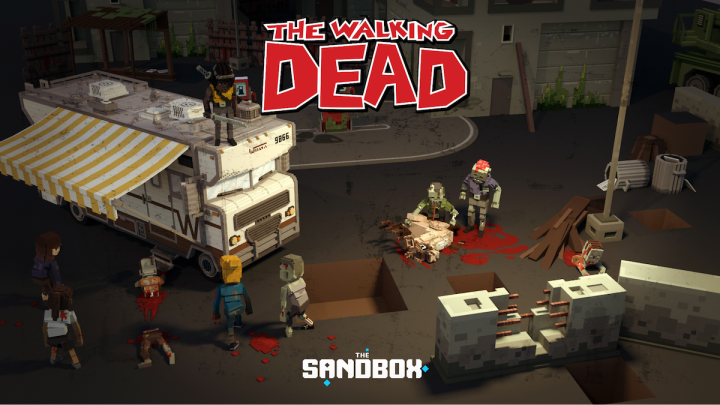 In attesa che l'undicesima e ultima stagione di The Walking Dead debutti su Disney+ il 23 agosto e dell'annunciato film in preparazione, i fan della serie tratta dai fumetti di Robert Kirkman che da oltre 10 anni li delizia con trasposizioni in grado di spaziare dai videogame ai giochi da tavolo alle action figure, troveranno un innovativo ed eccitante nuovo modo di vivere nel mondo post apocalittico popolato da zombi, al fianco dei propri personaggi preferiti.
The Walking Dead ha annunciato il proprio imminente arrivo in The Sandbox, l'universo online disponibile questa estate in versione Alpha, in cui si potranno vivere esperienze di gioco uniche e partecipare in prima persona alla creazione di altre ancora. All'interno di questo metaverse, legato alla Blockchain (ovvero la tecnologia che rende possibile l'economia delle criptovalute e permette la compravendita di oggetti digitali), l'esperienza di gioco di The Walking Dead incoraggerà i giocatori a unirsi tra loro per superare le sfide quotidiane utili a sopravvivere nel mondo infestato dai camminatori: dovranno così allearsi per cercare cibo, raccogliere risorse, creare barriere di difesa e molto altro ancora. Attraverso gli strumenti di personalizzazione disponibili in The Sandbox, gli utenti potranno modificare le versioni dei propri personaggi preferiti come Rick Grimes, Michonne e gli iconici camminatori, per ricreare le trame memorabili dei comics o far nascere dal nulla le proprie avventure originali.
"Portare il franchise di fumetti di The Walking Dead nel metaverse di The Sandbox offrirà ai fan un'opportunità rivoluzionaria di giocare, creare, socializzare, abitare e interagire all'interno di un nuovo mondo virtuale di gioco multiplayer", ha affermato Dan Murray, Co-CEO, Skybound Games & Merchandise. "Per noi era importante offrire una ricca esperienza di The Walking Dead in The Sandbox e sfruttare questa prima possibilità per i giocatori di creare e condividere le proprie nuove avventure generate dagli utenti con personaggi creati da Robert Kirkman". "La nostra collaborazione con The Walking Dead offre un livello completamente nuovo di intrattenimento al nostro universo di gioco, che va ad aggiungersi ad altre IP come i Puffi e Shaun the Sheep", aggiunge Sebastien Borget, COO e co-fondatore di The Sandbox. "I fan potranno entrare in un'esperienza di The Walking Dead coinvolgente e ricca di azione e aggiungere i loro personaggi e altre risorse dell'universo di Skybound ai propri mondi di gioco".
Pagina di The Walking Dead: thewalkingdead.sandbox.game
The Sandbox
The Sandbox, società controllata da Animoca Brands, è un universo online che ai creatori di videogame, ai brand, agli artisti, alle società commerciali di realizzare mondi virtuali 3D ed esperienze o performance di vario tipo, che possono essere venduti oppure sperimentati dagli utenti dietro il pagamento di un prezzo. The Sandbox si basa infatti su una criptovaluta chiamata $SAND, che si può convertire negli appositi mercati, con cui è possibile acquistare non solo appezzamenti di terra virtuale, la cosiddetta LAND, in cui edificare il proprio mondo, ma anche personaggi, oggetti digitali e costruzioni di diverso tipo. Tutti questi elementi sono venduti sotto forma di NFT, Non Fungible Token, ovvero oggetti digitali non intercambiabili la cui autenticità e proprietà, oltre che sicurezza nelle transazioni, è garantita dalla blockchain, il registro digitale pubblico a prova di manomissione su cui si basano le criptovalute. www.sandbox.game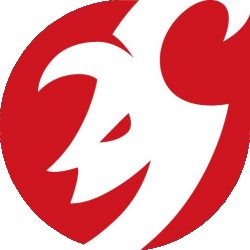 Latest posts by Comunicati Stampa
(see all)
Acquista con Satyrnet ci aiuterai a crescere!!!!!
Categories: Cinema & Tv, Gaming