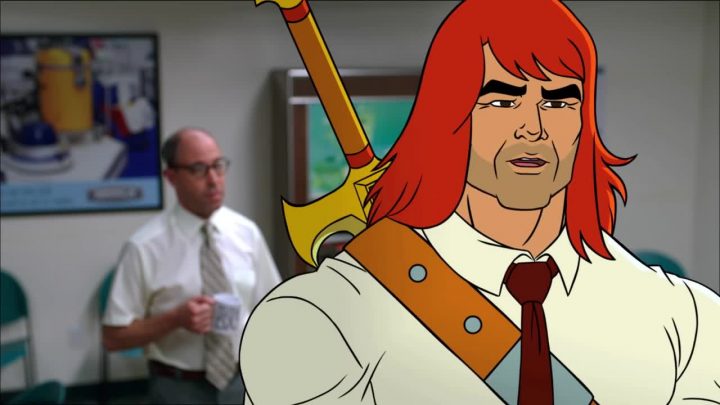 Nel 2016 Fox trasmette una sit-com geniale, irriverente e dissacrante che porta il titolo Son of Zorn e che purtroppo restò incompiuta perché dopo il successo iniziale venne cancellata. La particolarità della serie Son of Zorn è costituita dal fatto che tutti gli abitanti di Zephyria, conosciuti dagli umani, sono dei cartoni animati che però interagiscono in maniera naturale con la realtà come se fosse una situazione del tutto normale.
Son of Zorn è composta da 13 episodi e si incentra sulle avventure di Zorn, un potente guerriero simile esteticamente a He-Man, impegnato nella difesa di Zephyria, un'isola del Pacifico. Tornato però ad Orange County, in California, per rivedere la sua ex moglie Edie e suo figlio Alangulon, detto Alan che lo odia, Zorn decide sotto la spinta di Edie a restare in California, iniziando a vivere come un americano qualunque, con un appartamento e un lavoro a cui si presenterà doverosamente in camicia, cravatta e mutandoni da guerriero, non dimenticando mai la sua spada che serve anche a risolvere la maggior parte dei problemi.
Cercando di supportare il figlio e mettere una toppa alle sue mancanze, creerà situazioni imbarazzanti, anche perché la vita in California non è esattamente la stessa che lui conduce nella sua Zephyria. Interessante anche il fatto che, pur essendo un guerriero, Zorn utilizza tranquillamente numerosi accessori tecnologici come computer e cellulare che si scontrano con una mentalità arretrata e retrograda per cui, ad esempio, solo gli uomini possono essere boss sul posto di lavoro.
Le scene che vanno nei titoli di coda, inoltre, pur mute e con gesti ripetitivi riescono a strappare qualche sorriso in più. Peccato che qualcosa non abbia funzionato e che le battute, la follia di tutta la situazione ispirata all'animazione degli anni 80 e 90 che strizza l'occhio anche a Chi ha incastrato Roger Rabbit, non siano state sufficienti a far rinnovare la serie che resta così incompiuta e non sapremo mai di Zorn e del suo avversario.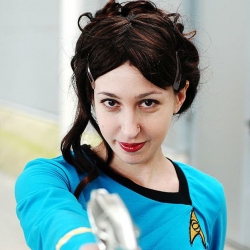 Latest posts by Maria Merola
(see all)
Acquista con Satyrnet ci aiuterai a crescere!!!!!
Categories: Cinema & Tv