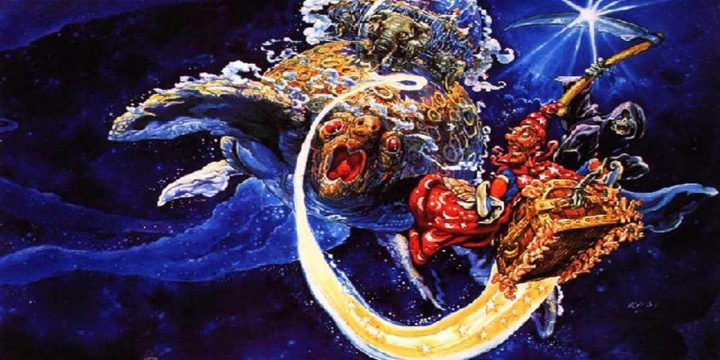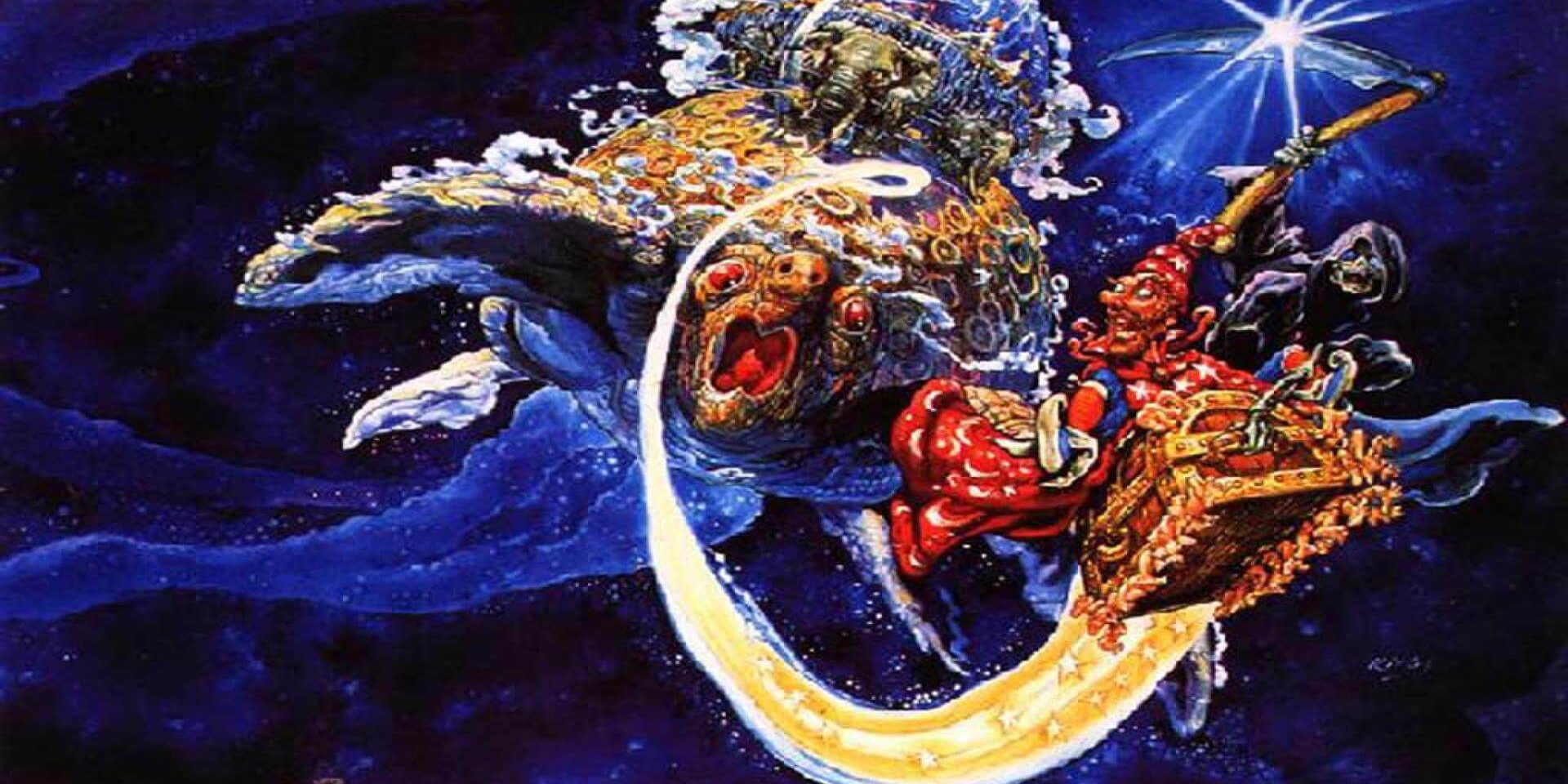 La leggendaria saga di Terry Pratchett, Mondo Disco, subirà un adattamento televisivo, si tratta di una dimensione in cui si ambientano una serie di romanzi fantasy umoristici dello scrittore britannico. La Bbc ha deciso di farne un titolo seriale.
Il Mondo Disco, secondo il mai abbastanza compianto Pratchett, è un universo piatto e circolare, con cascate, retto dalla schiena di quattro elefanti che poggiano sulla schiena di una tartaruga, A'Tuin, che nuota nello spazio. Questa terra è popolata da creature fantastiche, come elfi e centauri, gnomi e gargoyle e ancora, furie, orchi, troll.
Non è chiaro quale delle storyline contenute nei 41 libri della saga sarà adattata nei sei episodi in produzione, probabilmente si incentrerà sulla città principale: Ankh-Morpork, e sul personaggio di Sam Vines, un poliziotto di strada che cerca di portare ordine in un mondo fantastico e ingestibile.
Noi abbiamo conosciuto la saga di Terry Pratchett, Discworld, ancor prima di leggere i libri, grazie alla saga videoludica "punta e clicca" unica vera alternativa ai giochi "scumm" della LucasArt's:  la fortunata serie è stata inizialmente prestata al videogioco nella metà degli anni Ottanta con The Colour Of Magic, un'avventura testuale per Commodore 64, ma la prima avventura grafica di Discworld, sviluppata da Teeny Weeny Games e Project 10, fu pubblicata da Psygnosis nel 1995 per PC. Negli anni a venire fu prodotto anche un seguito, Discworld II: Presunto Scomparso…!? e da Discworld Noir. Capolavori di umorismo demenziale che rimarranno sempre nei nostri cuori.
Il titolo provvisorio è The Watch, e l'obiettivo della Bbc Studios è quello di fondare un franchise fantastico-umoristico da vendere in tutto il mondo.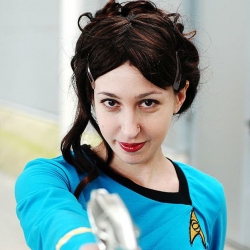 Latest posts by Maria Merola
(see all)
Acquista con Satyrnet ci aiuterai a crescere!!!!!
Categories: Books + Comics, Cinema & Tv, Gaming