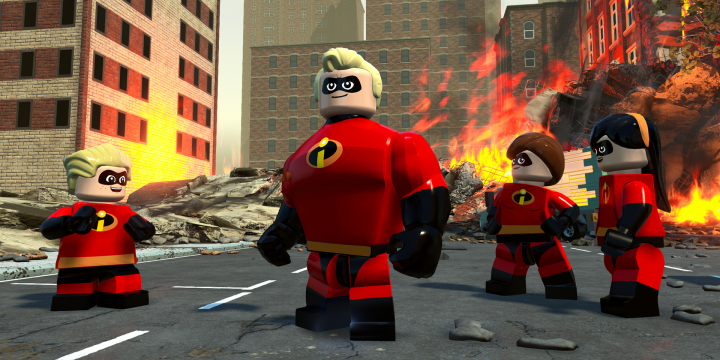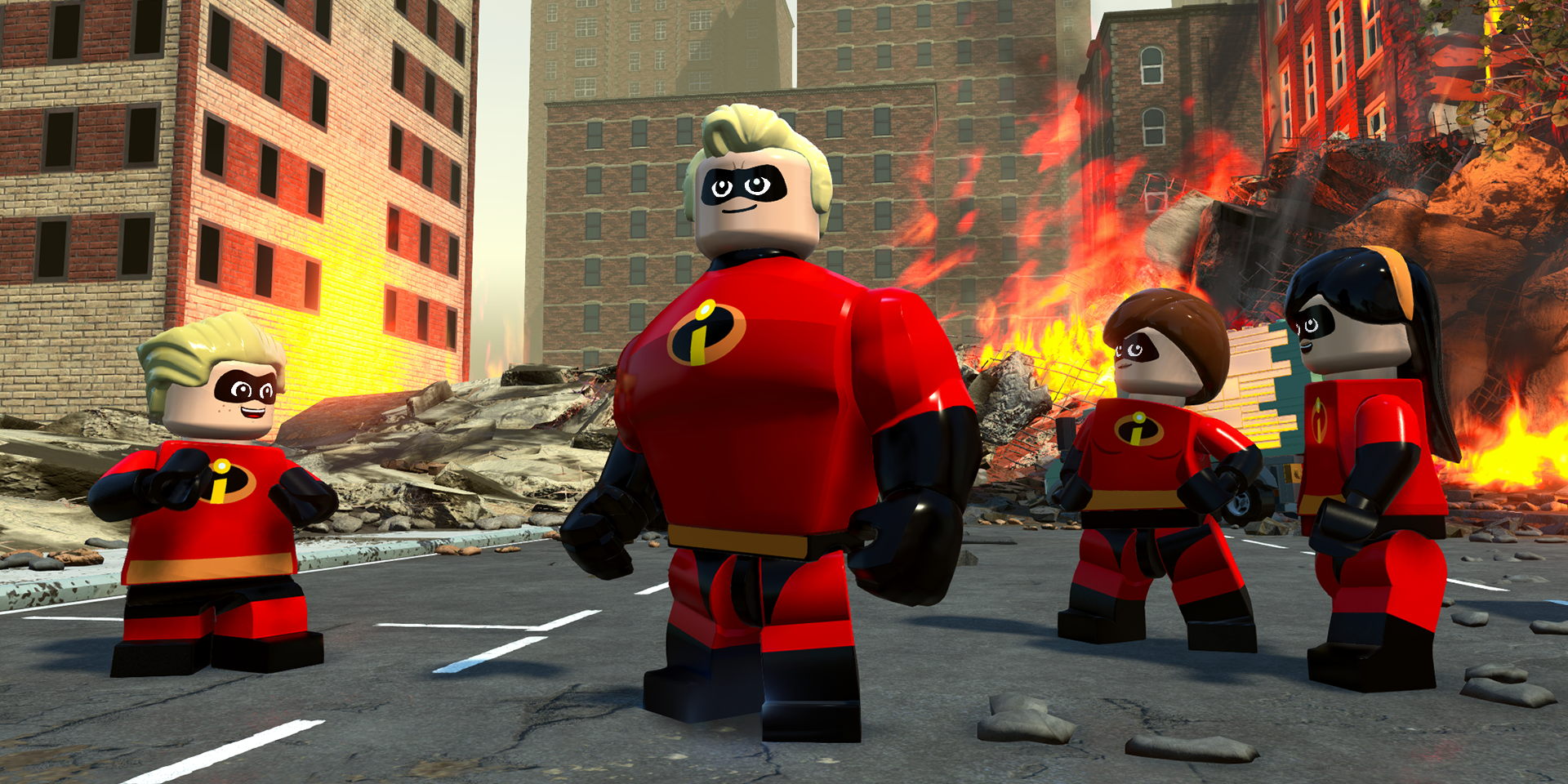 Warner Bros. Interactive Entertainment, TT Games, The Lego Group, Disney e Pixar, hanno annunciato oggi  Lego Gli Incredibili, un nuovo videogioco in cui i giocatori potranno controllare i loro personaggi preferiti de Gli Incredibili in scene indimenticabili e sequenze d'azione tratte da entrambi i film Disney Pixar, Gli Incredibili e l'imminente Gli Incredibili 2. I giocatori sono incoraggiati a collaborare utilizzando le abilità e i poteri speciali di ciascun membro della famiglia Parr per sconfiggere il crimine e difendere il loro stile di vita in un mondo Lego ironico e divertente. Lego Gli Incredibili sarà disponibile per Nintendo Switch, il sistema digitale di intrattenimento PlayStation4, Xbox One e PC il 15 giugno 2018. Il film Gli Incredibili 2 uscirà nelle sale il prossimo 19 settembre.
"La serie Gli Incredibili è caratterizzata da personaggi con superpoteri, tanta avventura e lavoro di squadra, senza contare le battute, i rompicapo e tutte le sorprese tipiche dei giochi Lego: è un mix perfetto per qualsiasi tipo di giocatore," ha dichiarato Tom Stone, amministratore delegato presso TT Games Publishing. "Con Lego Gli Incredibili, i fan possono rivivere in prima persona tutte le emozioni dei film e unire le forze di ciascun supereroe della famiglia per la lotta alla criminalità."
"Lego Gli Incredibili è una fantasiosa rivisitazione in stile Lego dei film Gli Incredibili e offre ore ed ore di divertimento e creatività," ha dichiarato Sean McEvoy, vicepresidente, App e giochi digitali, The Lego Group. "Con i rompicapo da risolvere in modalità cooperativa, il divertimento è assicurato per tutta la famiglia."
"Questo nuovo titolo a tema Gli Incredibili è stato pensato per i fan di tutte le età," ha affermato Lisa Anderson, vicepresidente Giochi, Disney Consumer Products & Interactive Media. "Lego Gli Incredibili contiene nuove, emozionanti avventure che vedono come protagonisti gli inimitabili membri della famiglia de Gli Incredibili: i loro poteri e la loro convivenza vengono messi alla prova in un mondo Lego divertente e pieno di sorprese."
Nel gioco, i giocatori potranno esplorare livelli della modalità storia ricchi di azione, insieme a un mondo centrale epico, che include Municiberg e l'isola di Nomanisan, usando le loro super abilità per assicurare alla giustizia i criminali della città.
È possibile inoltre creare incredibili costruzioni Lego, sia da soli che con amici e familiari nella modalità cooperativa da 2 giocatori, per un divertimento raddoppiato.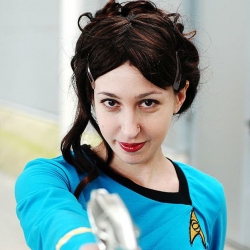 Latest posts by Maria Merola
(see all)
Acquista con Satyrnet ci aiuterai a crescere!!!!!
Categories: Cinema & Tv, Gaming