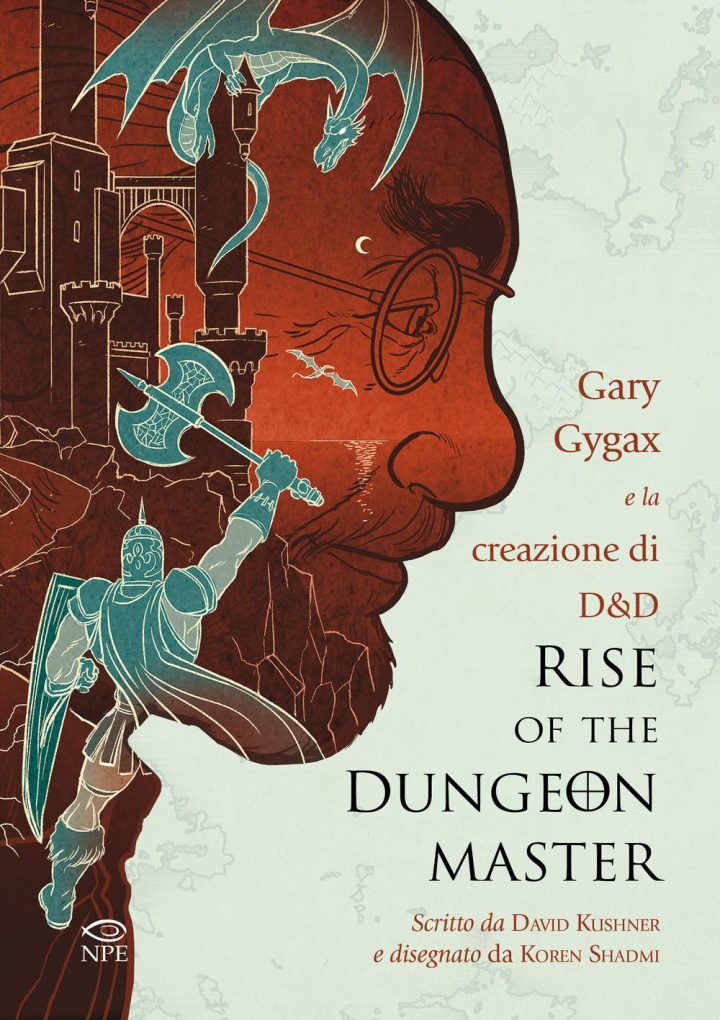 Rise of the Dungeon Master. Gary Gygax e la creazione di Dungeons & Dragons è la graphic novel illustrata dall'artista statunitense Koren Shadmi dedicato alla storia del leggendario co-creatore di Dungeons & Dragons, uno dei giochi da tavolo più influenti mai realizzati. Scritto da David Kushner, che ha impostato lo stile della narrazione come quello del celebre gioco di ruolo, questo graphic novel proietta il lettore nell'avventura raccontandolo dalla prospettiva "in prima persona", assumendo i ruoli dei diversi personaggi della trama.
Gygax era figlio di immigrati cresciuti a Lake Geneva, nel Wisconsin, negli anni '50. Un disadattato fantasioso, scappato in un mondo virtuale fatto di romanzi di fantascienza, storie militari e giochi di strategia. A metà degli anni '70, co-creò, insieme a Dave Arneson, il famosissimo gioco Dungeons & Dragons, creandone le regole e inventando i classici dadi a 20 facce. Cominciando a lavorare a D&D nel seminterrato della sua casa, dovette presto lottare per tenere il passo con la domanda degli acquirenti interessati a comprare questo nuovo incredibile gioco!
Gygax era un purista, nel senso che era fermamente convinto che i giocatori dovessero usare la loro immaginazione e che le regole del gioco fossero in realtà flessibili. Una mente creativa senza una vera e propria conoscenza del business, che commise numerosi errori strategici, tra cui un litigio con il co-creatore del gioco, il suo amico intimo e partner, David Arneson.
Alla fine degli anni '70 il gioco era diventato così popolare tra i ragazzi che i genitori iniziarono a preoccuparsi – furono creati addirittura gruppi di discussione per allertare i genitori sui pericoli del gioco di ruolo. Il tentativo di censura, però non fece che alimentare il desiderio di giocare dei giovani fan. In poco tempo, convention di D&D sono state organizzate in tutto il paese e il gioco ha ispirato ogni media, dai film ai primi videogiochi. Con D&D, Gygax ha creato il prototipo di gioco di ruolo fantasy che avrebbe alimentato l'intera industria dei videogiochi, fino a diventare un vero e proprio pilastro imprescindibile della cultura geek contemporanea.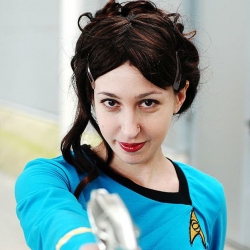 Latest posts by Maria Merola
(see all)
Acquista con Satyrnet ci aiuterai a crescere!!!!!
Categories: Books + Comics, Gaming