Segnatevi questa data: 17 giugno. Con un post sui social, il parco a tema Disneyland Paris, uno dei più amati al mondo, annuncia finalmente la sua riapertura. Dopo la chiusura avvenuta il 30 ottobre 2020 a causa della pandemia, che ha colpito molto duramente il settore parchi e divertimento in generale, uno spiraglio di luce ci riporta a sognare, ripercorrere quei viali e rivivere la magia.
"Siamo lieti di annunciare che Disneyland Paris riaprirà il 17 giugno 2021 con il Parco Disneyland, il Parco Walt Disney Studios, il Disney's Newport Bay Club e il Disney Village. La nostra riapertura adotterà misure sanitarie e di sicurezza rinforzate. Il tanto atteso Disney's Hotel New York – The Art of Marvel aprirà il 21 giugno 2021, con possibilità di prenotare dal 18 maggio 2021. Non vediamo l'ora di accoglierti nuovamente nel cuore della Magia!"
Torneranno quindi le attrazioni iconiche, i Personaggi Disney più amati, le prelibatezze dei vari ristoranti, con ancora più Magia grazie all'introduzione di alcune novità come i Selfie Spot e apparizioni a sorpresa, la nuova esperienza Cars ROAD TRIP e presto l'apertura del Disney's Hotel New York – The Art of Marvel.
In più queste sono alcune delle nuove esperienze che verranno proposte:
– Nuova esperienza galattica con le Leggende di Star Wars.
– L 'Espresso del Chafoin, a bordo del quale Alice e i suoi amici sorprenderanno i visitatori.
– Esperienze Eroiche con i Super Eroi Marvel.
– Momenti Incantati del Regno di Arendelle.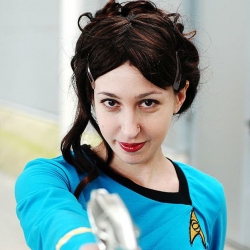 Latest posts by Maria Merola
(see all)
Acquista con Satyrnet ci aiuterai a crescere!!!!!
Categories: Eventi, Parchi Divertimento