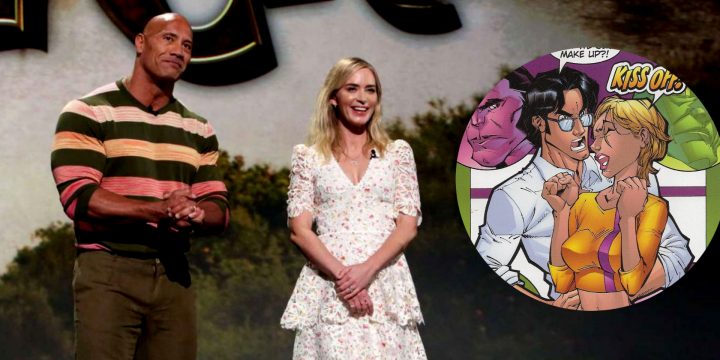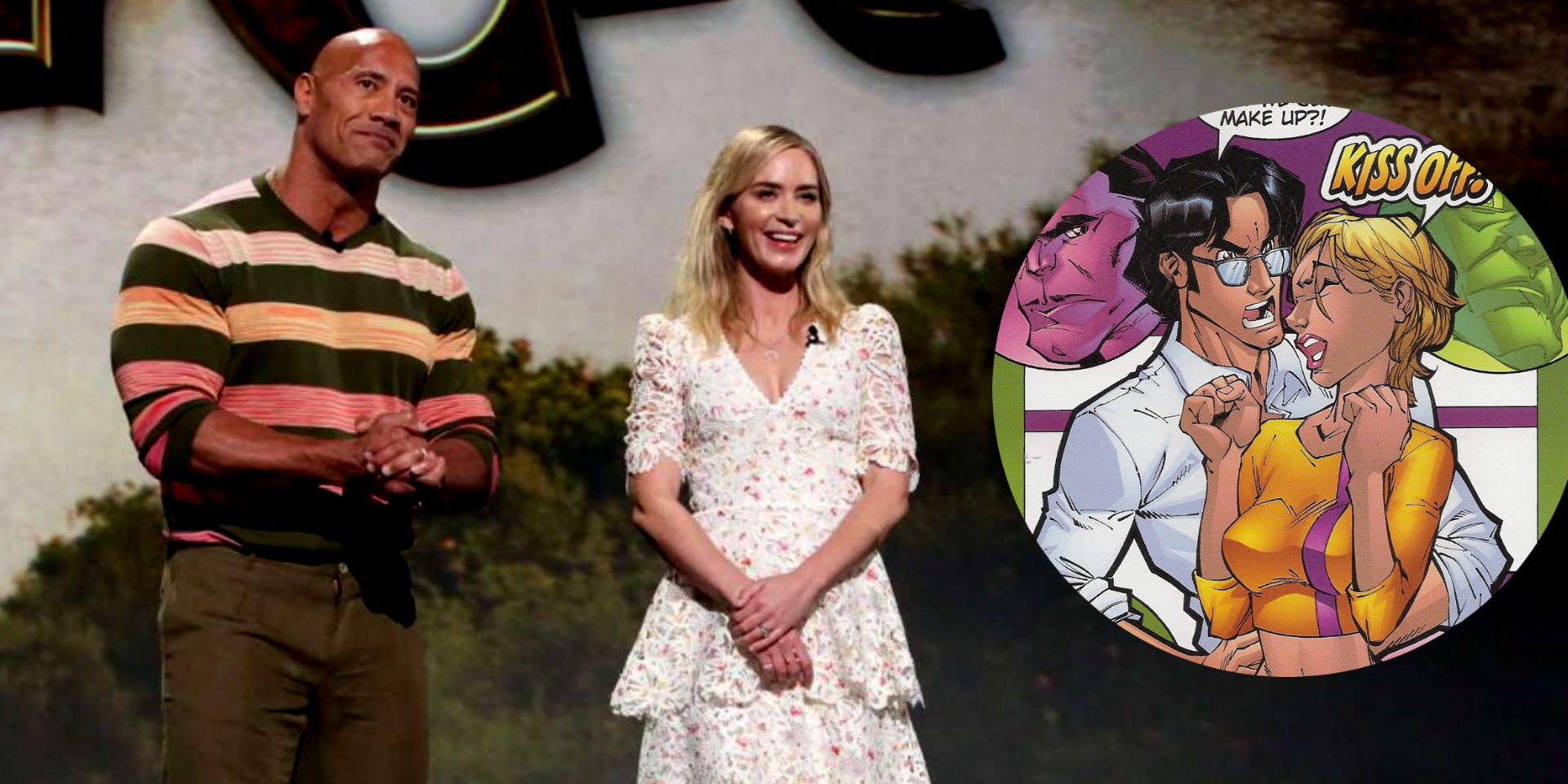 Su Netflix arriva "Ball and Chain" con Dwayne "The Rock" Johnson ed Emily Blunt, liberamente tratto dall'omonimo fumetto degli anni '90. Emily V. Gordon, già candidata agli Oscar (The Big Sick – Il matrimonio si può evitare… l'amore no, Little America), adatterà una storia tratta dal fumetto di Scott Lobdell. . Il film segue una coppia in crisi con superpoteri che funzionano solo quando marito e moglie sono insieme. I due attori, Johnson e Blunt, sono stati i coprotagonisti di Jungle Cruise film targato Disney in uscita la prossima estate.
The Rock ha recitato di recente in Jumanji: The Next Level, film della Sony che ha incassato oltre 796 milioni di dollari in tutto il mondo e che segue la pellicola di successo del 2017 Jumanji – Benvenuti nella giungla. Attualmente Johnson lavora a fianco di Ryan Reynolds e Gal Gadot a Red Notice per Netflix, con cui sta anche sviluppando in qualità di attore e produttore John Henry and The Statesmen. Inoltre ha da poco annunciato il ritorno di "Titan Games con The Rock" il 25 maggio su NBC, programma che lo vede nelle vesti di produttore e presentatore.  La stupenda Emily Blunt torna nel ruolo di Evelyn Abbott in A Quiet Place Part II, film in uscita entro l'anno. Inoltre è in fase di post produzione con Wild Mountain Thyme.
Il film avrà come prroduttori lo stesso Dwayne Johnson, Dany Garcia e Hiram Garcia per Seven Bucks Productions; Kevin Misher per Misher Films ed Emily Blunt per Ledbury Productions. "Tra le attività principali di Seven Bucks c'è la ricerca incessante delle migliori piattaforme dove raccontare storie che intrattengono e ispirano a livello globale. Netflix è il partner ideale a nostro fianco per questa commedia romantica epica con supereroi e siamo felici di tornare in azione con la squadra di Netflix. Non vedo l'ora non solo di ritrovarmi davanti alla cinepresa con la mia cara amica Emily Blunt, ma anche di lavorare assieme a lei nella produzione del copione di Emily V. Gordon", dichiara Dwayne Johnson, star, produttore e cofondatore di Seven Bucks Productions. "Siamo estremamente contenti di proseguire la nostra partnership con Netflix e di accogliere Ball and Chain nell'universo di Seven Bucks", commenta Dany Garcia, produttore del film e cofondatore di Seven Bucks Productions. "La nostra collaborazione con Netflix si basa sulla convinzione condivisa della necessità di dare priorità agli investimenti nelle storie giuste con un fascino universale. L'incredibile alchimia dei protagonisti e i potenti elementi narrativi entusiasmeranno i fan in tutto il mondo. Non vediamo l'ora di dar vita a questa storia elettrizzante". "Dwayne ed Emily hanno un'intesa che nessun altro nel settore può attualmente vantare. Sono il duo perfetto per dar vita all'incredibile storia con supereroi di Emily V. Gordon, portando l'universo di 'Ball and Chain' a un livello superiore", dichiara Scott Stuber, Head of Netflix Film. "Non potremmo essere più felici di lavorare con Emily Blunt e di proseguire la collaborazione con Dwayne, Seven Bucks e Kevin Misher.". Mentre come produttori esecutivi saranno Andy Berman per Misher Films e Scott Lobdell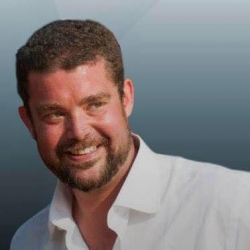 Latest posts by Gianluca Falletta
(see all)
Acquista con Satyrnet ci aiuterai a crescere!!!!!
Categories: Cinema & Tv