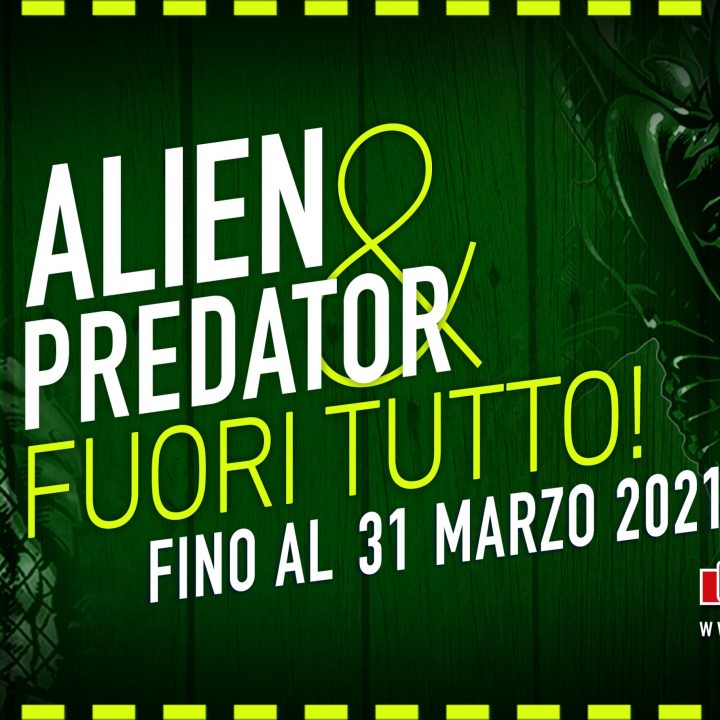 ALIEN & PREDATOR FUORI TUTTO! è la promo finale dedicata ai due universi a fumetti.
Fino al 31 marzo, cioè fino a stasera , è possibile trovare nella shop online del sito saldapress.com, nella categoria ALIENS & PREDATOR un sacco di offerte. Si trova tutto a questo indirizzo: https://www.saldapress.com/shop/category/55-aliens-a-predator
È possibile acquistare gli albi dei mensili ALIENS e PREDATOR a metà prezzo, la collezione completa degli albi a prezzo speciale, così come i cicli completi di FIRE AND STONE e LIFE AND DEATH, o tutti i cartonati usciti in questi anni in un colpo solo e altro ancora.
Insomma, per chi avesse intenzione di recuperare i fumetti di questi due eccezionali universi a fumetti, è venuto il momento di farlo.
Fuori tutto!
Ora.

Latest posts by Enrico Ruocco
(see all)
Acquista con Satyrnet ci aiuterai a crescere!!!!!
Categories: Books + Comics